Facilities
In order to offer the maximum quality in our teaching, and according to nowadays social demands, our school provides adequate pedagogical and technical facilities and equipment:
13 ESO classrooms
3 Batxillerat classrooms.
2 ICT rooms.
ICT rooms for every vocational branch: Commerce, Building and Health Studies.
Workshop rooms for Commerce and Marketing studies.
Technically equipped rooms for Health studies.
Technically equipped rooms for Building Studies.
2 Technology workshop rooms.
Art room.
Music room.
Physics and chemistry lab.
Biology lab.
Foreign Languages lab.
Fully equipped assembly hall.
Gym and sports area.
Library.
Counselling and school guidance service.
School Parents' Association.
Bar.
Music classroom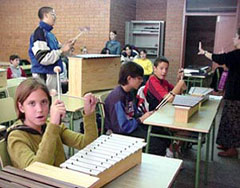 Laboratory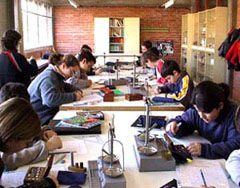 Computer room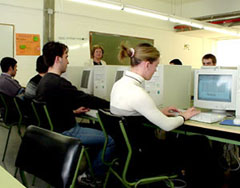 Library